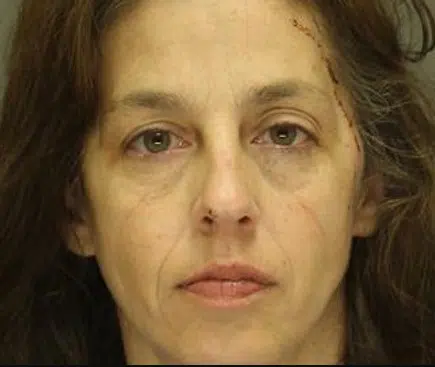 A 49-year-old Appleton woman will be spending some time in prison after causing a crash on I-43 last year.
Brenda Tenpas was charged with her 5th OWI, Hit and Run, Operating while Revoked, and Operating with Prohibited Alcohol Concentration for the March 8th incident near Denmark and was sentenced to two and a half years in prison by Judge Tammy Jo Hock.
Tenpas will also spend three years on extended supervision upon her release.
According to police reports, Tenpas had a blood alcohol level of .26 at the time of the crash.
Her vehicle struck an oncoming semi on I-43, causing it to jackknife, and block traffic on the interstate highway.