MADISON, Wis. — Lawmakers in Madison spent Tuesday on the floor discussing and debating several proposals to tackle crime in Wisconsin.
However, the search for a solution has Democrats and Republicans at odds.
Republicans, who set the agenda, focused on recruiting and retaining police officers, as well as tackling violent crime.
"This $25 million package of reforms will be helpful in addressing some of the most critical challenges in recruiting, retaining, training, supporting and equipping our officers in Wisconsin," State Rep. Jesse James, R-Altoona, who is the only current member of law enforcement in the Legislature, said.
Republicans also rolled out proposals to add more crimes to the list of those ineligible for parole, as well as a bill that would require the Department of Corrections to revoke parole or probation if a person is charged with another crime while they are released.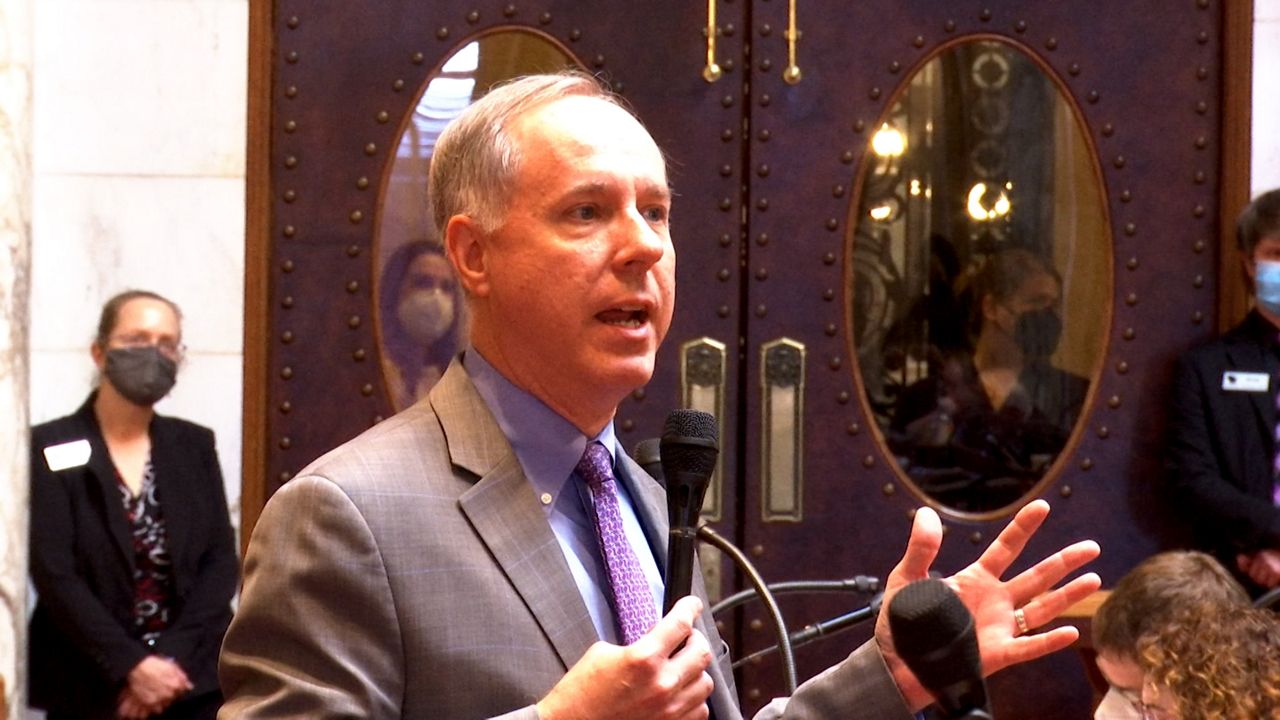 Assembly Speaker Robin Vos gives a floor speech on criminal justice reform.
"You know what happens when somebody isn't held accountable," Assembly Speaker Robin Vos, R-Rochester, asked lawmakers on the floor. "They do the same thing again and again and again. So yes, this bill does spend some money, but the way it spends money is saying if you go back to jail because you've committed a crime, the taxpayers are going to pay for your room and board."
Democrats, who offered up their own criminal justice package Monday, criticized the spending and called for giving more funding, also known as shared revenue, directly to local governments who they said have been underfunded for too long.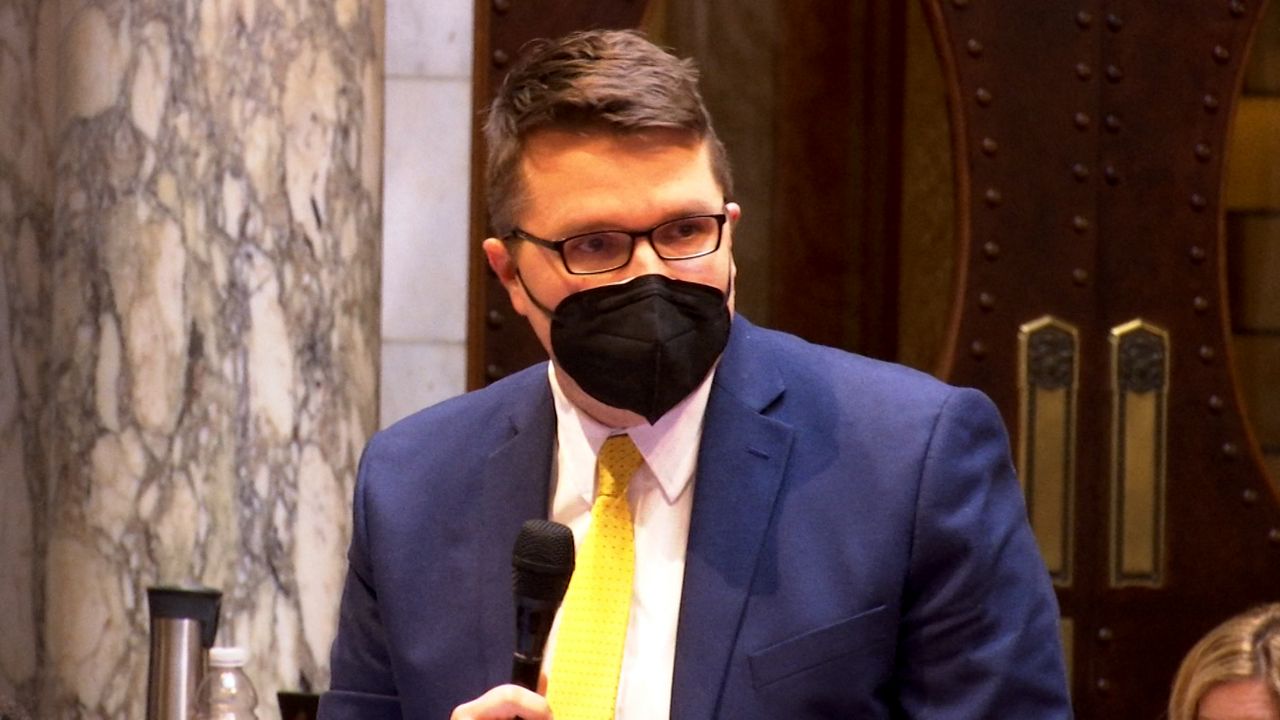 State Rep. Evan Goyke criticizes a criminal justice proposal authored by Republicans during a floor speech Tuesday.
"The Democrats are proposing to invest in local government and finally increasing shared revenue," State Rep. Evan Goyke, D-Milwaukee, said. "Under Republican watch, shared revenue limits over the last 10 years have decreased 9% while the global expenditures on law enforcement have gone up 16.7%."
Assembly Minority Leader Greta Neubauer, D-Racine, called the Republican proposals "costly" and "ineffective."
"For years, the GOP has cut back Wisconsin's shared revenue program, forcing local governments to cut back on essential services and public safety," Neubauer said in a statement announcing the Democrat-proposed initiatives.
Assembly Minority Leader Greta Neubauer listens to debate on the floor Tuesday.
Bail reform, which has been called for in the wake of the Waukesha Christmas Parade tragedy, wasn't on the calendar Tuesday. However, Speaker Vos told reporters during a press conference it is something lawmakers plan to take up in February.