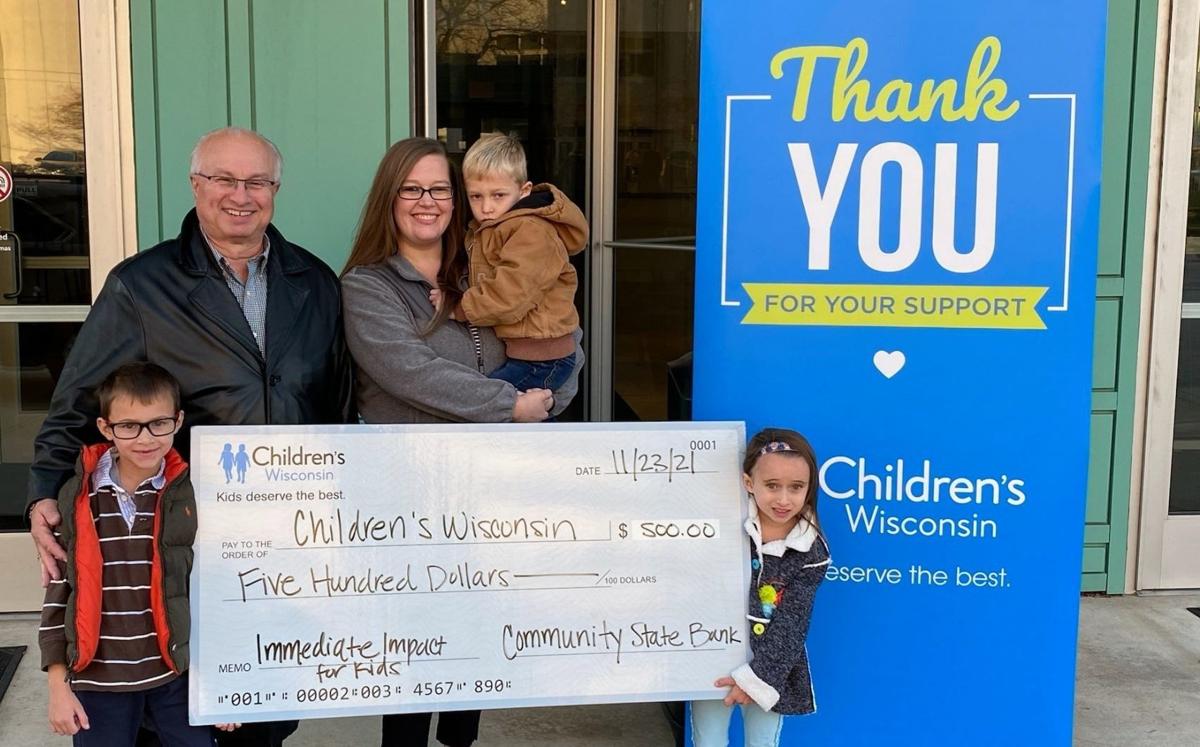 UNION GROVE — Community State Bank (CSB) recently completed its fourth year of #Gift2Giving, an employee directed donation program.
Each CSB employee was presented with $100 to donate back into the communities of Racine, Kenosha and Walworth counties. CSB announced that 100% of their employees participated in contributing more than $10,000 towards local nonprofit organizations throughout southeast Wisconsin.
Campaign funds were distributed among 12 nonprofit organizations. CSB employees were encouraged to work together and combine their #Gift2Giving funds to create a larger impact with their donations. This year Community State Bank also provided an opportunity for staff to make personal donations. Before campaign funds were released Community State Bank surprised employees by matching all personal donations.
"I love this campaign and everything it stands for," said Scott Huedepohl, CSB president and CEO.
"Our employees pour their hearts into these donations and it's their way of saying 'thank you' to an organization that has impacted them personally or at a community level."
One of the recipients of this year's campaign was Children's Hospital-Kenosha Campus. Peter Schumacher, CSB CFO, and Kacie Rose, CSB universal banker, shared their heartfelt donation stories about how Children's Hospital had personally helped their family members.
Another recipient of this year's campaign was Willow Creek Ranch, a non-profit therapeutic riding center for children and adults with special needs. Sixteen CSB employees collaborated their #Gift2Giving funds in addition to making personal donations.
NAMI (National Alliance on Mental Illness) of Kenosha County also received a #Gift2Giving donation. NAMI provides advocacy, education, support, and public awareness for individuals and families affected by mental illness. Twenty-five CSB employees combined their #Gift2Giving funds and made personal donations for a grand total of $3,000.
Community State Bank has documented employee donation stories through an online blog filled with written and video testimonials. They can be found at CSB.bank/gift2giving.
Get local news delivered to your inbox!