WAUKESHA
Eugene 'Gene' Krause
Jan. 6, 1934 – Jan. 5, 2022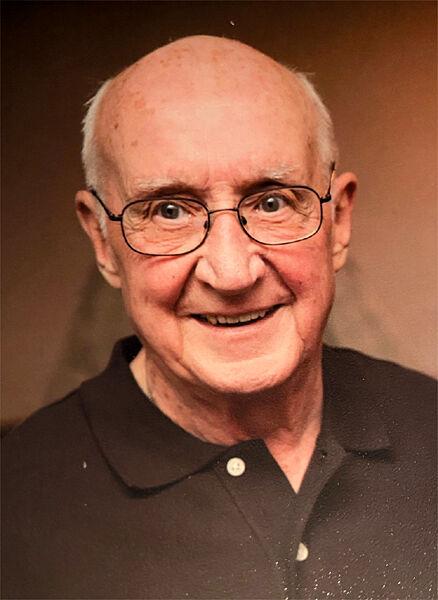 Eugene "Gene" Krause, 87, of Waukesha, passed away unexpectedly on January 5, 2022, hours before his 88th birthday and after a long battle with multiple myeloma cancer.
Born in Racine on January 6, 1934, he was the son of Eric and Margaret (Wadewitz) Krause. Following high school, he served in the United States Coast Guard on the USS Rockaway before completing his education at MSOE in the design and implementation of HVAC systems. He worked in this field until his retirement from Vyron Corporation.
Gene was a faithful and loving husband to his wife, Donna Lee, with whom he was joined in holy matrimony on November 8, 1958. Gene was a dedicated partner and caregiver to his beloved wife throughout their 39 years of marriage as she struggled with debilitating illness before she passed away from cancer in 1997. Together, they were blessed with three children: Joseph, Julie and Jennifer.
Gene loved to garden, fish and tell stories about his adventures in the Coast Guard. Before his cancer diagnosis four and a half years before his passing, he was active in his community and volunteered at the St. Vincent De Paul of Waukesha for over a decade. Together with his cherished friend, Mary Ann Spieker, he would take bus trips around the country, go to plays, and visit with friends and family.
He was preceded in death by his wife, Donna Lee (Stange) Krause; his son, Joseph Krause; his parents, Eric and Margaret (Wadewitz) Krause; and his brothers, Richard Krause and Donald Krause.
He is survived by his children, Julie (David) Wanta and Jennifer Aldrich; his grandchildren, Janelle Wanta (Mart' Garriga Font), Eric Wanta, David  (Elizabeth) Aldrich, Rev. Michael Wanta, Cassidy Lee Aldrich and Marcianna Wanta; great-grandchildren, Riley O'Brien, Anakin Aldrich, Lianna Aldrich and Oliver Aldrich; and cherished friend, Mary Ann Spieker.
A funeral Mass will be celebrated for him on Monday, January 17, at 11 a.m. at St. William Catholic Church, 440 N. Moreland Blvd., Waukesha, with a visitation beforehand from 10-11 a.m. The Rite of Committal and burial will follow at 1 p.m at Resurrection Cemetery in Mequon.
In lieu of flowers, donations can be made to the St. Vincent De Paul Society of Waukesha,
https://stvincentwaukesha.org/index.php/give-help/online-donations. 
Cesarz, Charapata & Zinnecker Funeral Home, Cremation and Pre-Planning Services are serving the family. For further information, please call 262-542-6609, or for directions, an  online obituary, or to leave a condolence, please visit www.WaukeshasFuneralHome.com.