Updated: 10:55 am January 5th, 2021:
Light snow has filled in across most of southeast Wisconsin over the last few hours. An inch of snow has already been reported in Fond dy Lac.  Areas of light snow will continue to rotate through SE WI throughout the afternoon and into this evening as a low pressure system slowly moves east.
The latest road report shows snow covered roads across Fond du Lac and Sheboygan counties with slippery stretches now extending into the Milwaukee metro and on I-43. I-94 in Kenosha and Racine counties are still in decent shape. 
Roads will continue to be slippery and snow covered through the afternoon commute. Rural roads and less traveled roads will be the most slippery, with rural roads really susceptible to blowing and drifting as winds continue to gust between 35-45 mph into the early evening.
 ————————————————-
Updated: 8:44 a.m. Jan. 5, 2021
The scattered snow continues to fall, temperatures continue to drop and the wind continues to ramp up. After starting out very early this morning with temps in the low 30s around freezing we've seen most areas drop down into the teens and 20s. We could warm a few degrees with afternoon highs in the low 20s. Wind gusts are still from 25-35 mph with a few spots already seeing gusts to 40 mph. The wind gusts will stay that strong until the late afternoon. 
Here is a look at the temps that will update with time:
The road conditions continue to get worse across parts of the area. Snow covered roads have now been reported in Fond du Lac and Dodge Counties and most of Sheboygan County. 41/45 in Washington County also report some slippery roads but most of the roads in the Milwaukee and Waukesha metro areas are in decent shape. North/South freeways will continue to see the most impacts of the snow with the strong west wind making it hard to keep them clear of snow.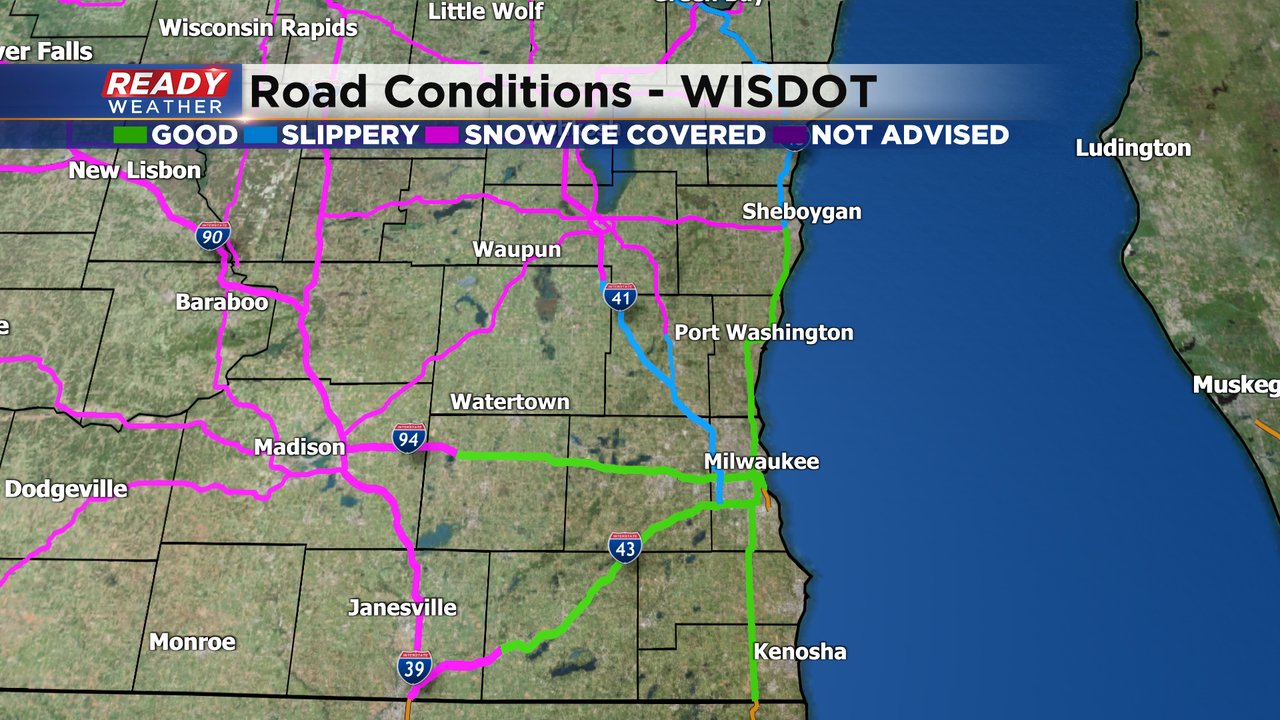 ——
Posted: 6:38 a.m. Jan. 5, 2021
A winter weather advisory is currently in effect for all of southeast Wisconsin for blowing snow. The advisory will last until 6 PM on Wednesday.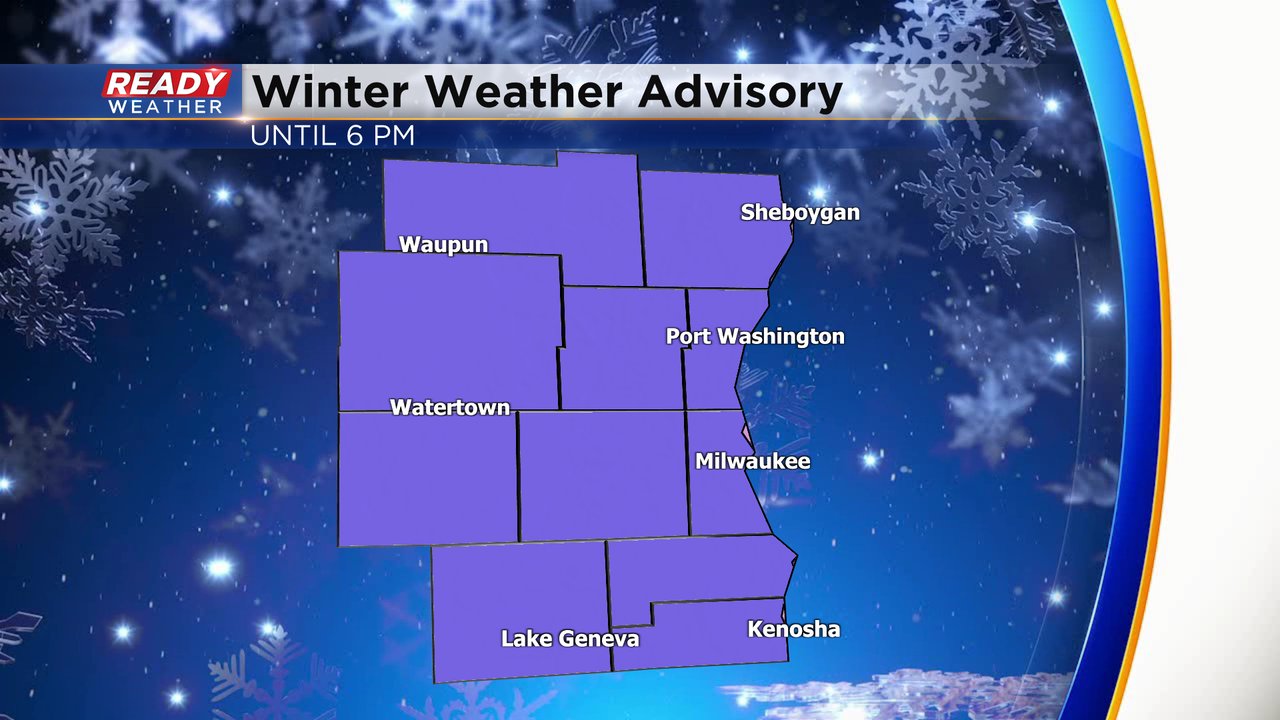 As of 6 AM the wind gusts have really started to ramp up between 25-35 mph with some wind gusts to 45 mph just to our west. Temperatures are also starting to drop. This morning we started around freezing but most locations are now in the 20s with teens just off to our west. Temps should warm a bit during the afternoon into the lower half of the 20s.
Here's a look at current wind gusts that will update with time:
The wind gusts will likely peak from mid-morning through most of the afternoon with gusts to 40 or 45 mph.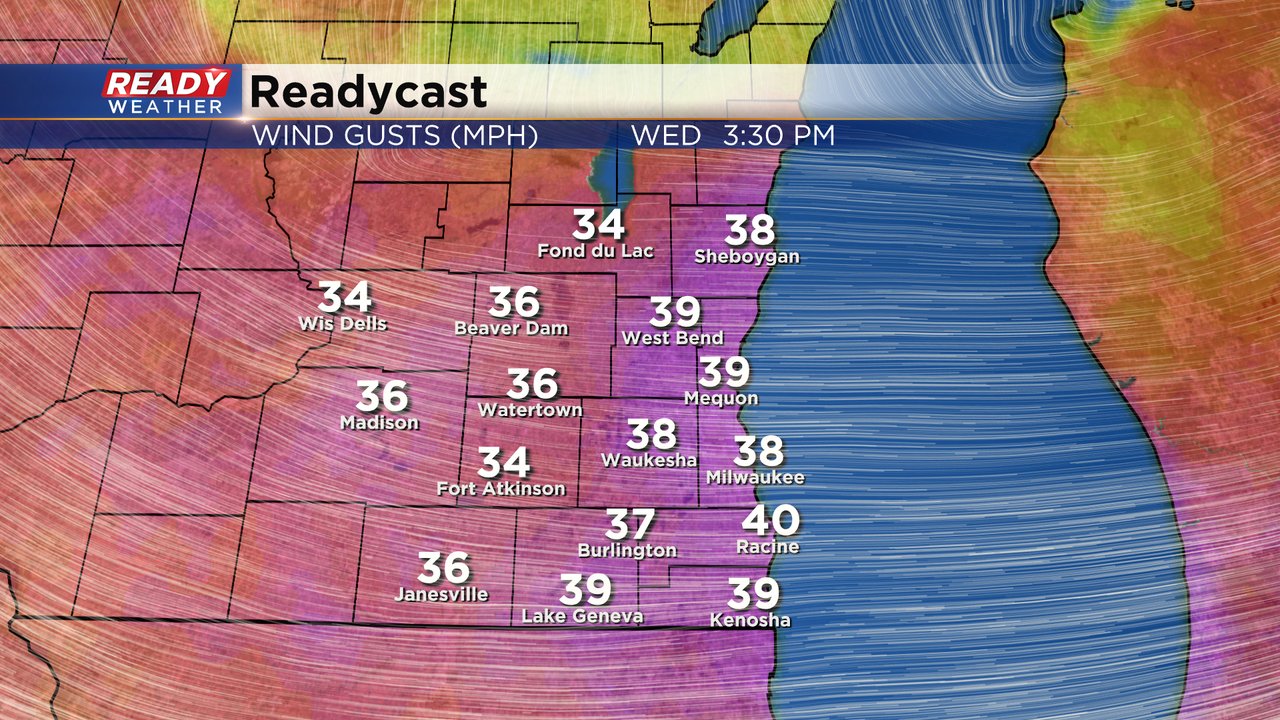 Scattered snow showers have been moving in and out of the area since midnight Tuesday night. This won't be a snow that stays steady all day but some light scattered snow showers are expected most of the day. The snow will impact the midday and evening commute just like the morning commute.
Here's a look at the radar that will update with time:
Expected snow totals haven't changed much with less than an inch for most of southeast Wisconsin but a few areas north of I-94 seeing up to or even over an inch of fresh new fluffy snow.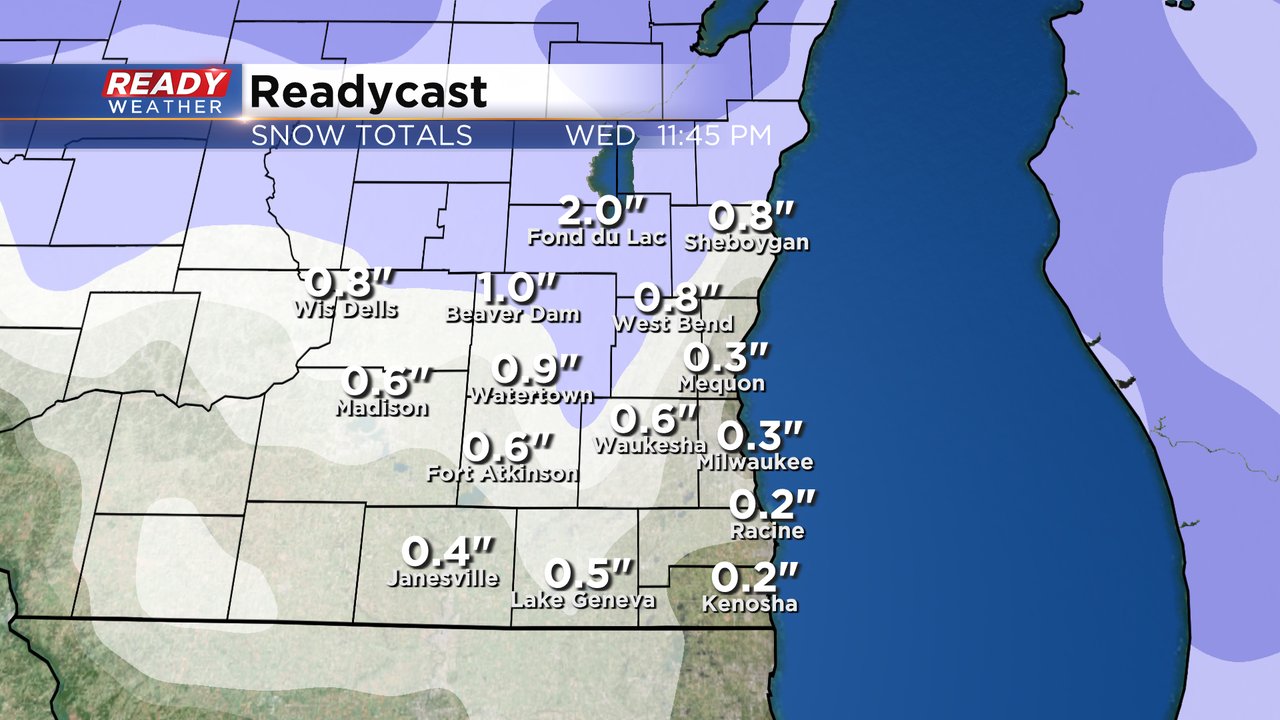 The amount of snow is not issue with this storm; in fact the threat associated with the amount of snow is very low. The blowing and drifting snow is the big problem with the wind gusting to 40 mph. That will make travel, especially along north/south roads, very difficult. Cold air has also started to filter in with wind chills below-zero in some locations throughout the day.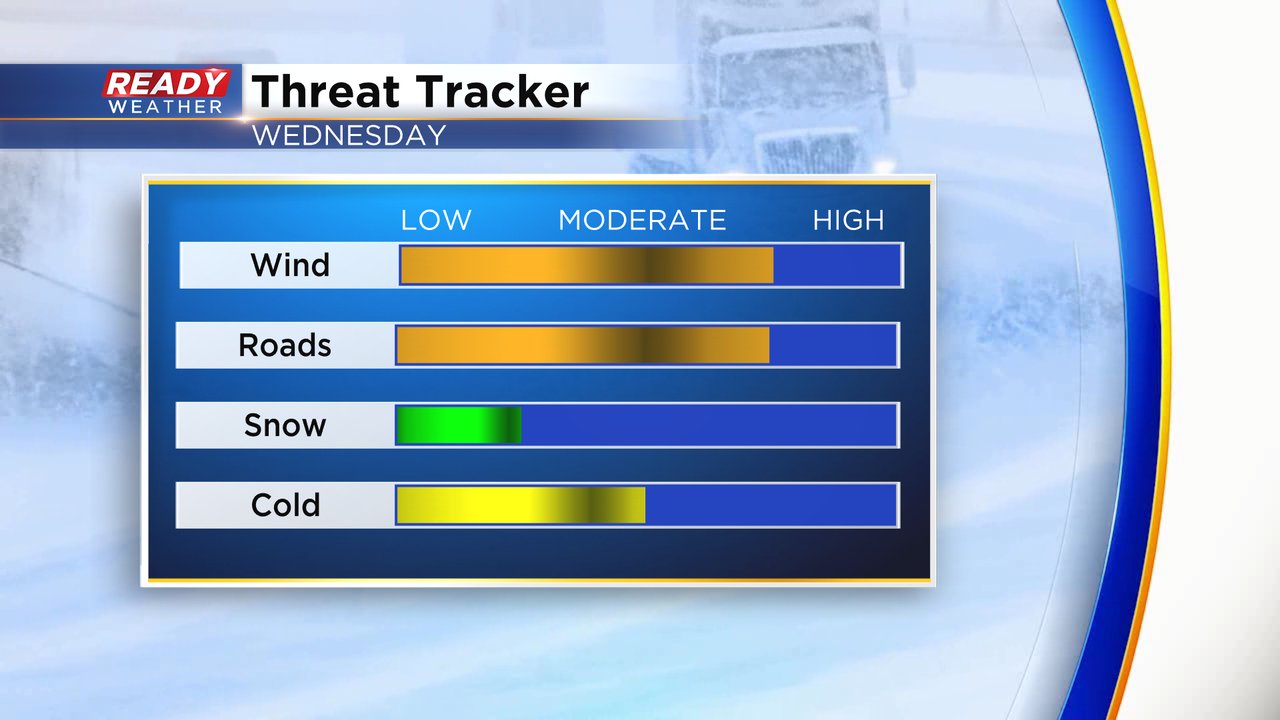 Download the CBS 58 Ready Weather app to track the wind and snow.