January 19, 2022 – West Bend, WI – Clyde Albert Ehlert, 94, of West Bend WI, passed away at Froedtert Hospital on January 17, 2022, surrounded by his wife and family.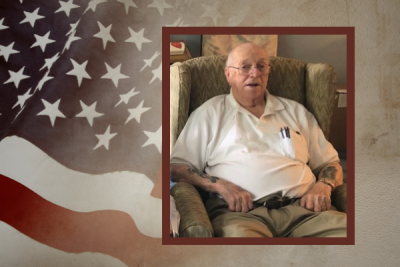 Clyde was born to Albert and Bernice (Thwing) Ehlert on November 26, 1927, in Neenah, WI. His family lived in several locations in North Central WI. He graduated from Loyal High School where he was an all-state basketball player.
Clyde served in the United States Navy during WWII from 1945 to 1949. He was a member of the American Legion of West Bend. He worked at various factories, retiring as a supervisor from Arco Wheel in Milwaukee.
He is survived by his loving wife of 67 years, Rosina; their 8 children, Mary Ellen (Joe) Winston, LaVern (Mary Jo) Ehlert, Barbara Schoen, Caryl (Karl Andeson) Ehlert, Patrick (Beth) Ehlert, Brian (Karen) Ehlert, Randy (Debbie) Ehlert, and Yvonne (Pete) Zielinski as well as his 12 grandchildren, 6 step-grandchildren, 11 great-grandchildren, and 10 step-great-grandchildren. He is preceded in death by his parents, brothers Lee and Dale, sisters Genevieve and Mary Jane, and grandson Joseph Hasmik.
Clyde and his wife traveled across our country with the family and later on their own during retirement. He was proud that he had visited all 50 states. He was an avid bowler, bowling still on a senior league into his 90s. He enjoyed spending his spare time watching Badger football and basketball, and Brewer baseball. The thing he enjoyed most was spending time with his family.
The family would like to thank the staff at Cedar Lake Health and Rehab Center of Cedar Community as well as the medical staff of Froedtert Hospital for their compassionate care and support.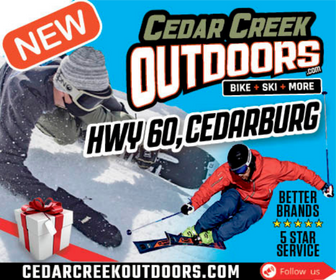 Clyde made regular donations to his local food pantry. In lieu of flowers, the family requests that donations be made to a local food pantry of choice in his name.
A Mass of Christian Burial will be at 11 a.m. on Friday, January 21, 2022, at St. Frances Cabrini Catholic Church, 1027 S. Seventh Ave., West Bend, WI with Reverend Carlos Londono presiding preceded by visitation from 9:30 a.m. until 11:45 a.m. Burial will be for immediate family at Valhalla Memorial Park, 5402 N. 91st St., Milwaukee, WI.