WAUKESHA
Patrick W. (Pat) Holewinski
Oct. 12, 1959 – Nov. 14, 2021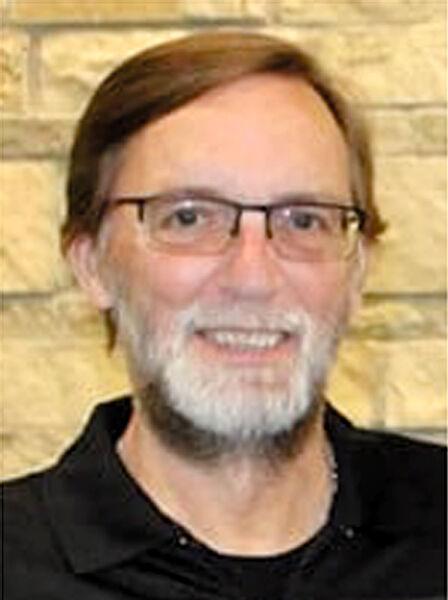 Patrick W. (Pat) Holewinski of Waukesha passed away peacefully on Sunday, November 14, 2021, at the age of 62. Pat was born in Green Bay on October 12, 1959, the son of Robert Grant and Beverly Beyer.
Pat spent his career as a talented and creative cabinet maker. His many interests included travel, camping, cooking, gardening, football, music, enjoying wines and craft beers, and most importantly spending time with family and friends. His much anticipated retirement was cut short, but Pat is undoubtedly enjoying the best retirement possible with the God he worshiped so faithfully.
Pat is survived by his loving wife of 34 years, Debra Holewinski of Waukesha; cherished daughters Kassondra (Travis) Hebert of Manitowoc and Angela (Joshua) Martin of Kenosha; his special "bonus" daughters Michelle (Anthony) Rodriguez of Racine and Samantha (fiance Andrew Roberts) Okus of Menomonie; along with nine amazing grandchildren and four "bonus" grandchildren. He is further survived by his brother Michael (Yolanda) Holewinski of Union Grove, Jackie (Merle) Jones of Reno, Nev., and Ken Beyer of Little Suamico, and nieces, nephews, other relatives and many friends.
Pat was preceded in death by his parents.
A special thank you to Dr. Hake and the oncology team at UW Health Cancer Center at ProHealth Care, and the doctors and staff at Waukesha Memorial Hospital and AngelsGrace Hospice for treating Pat with kindness and respect throughout his health battles.
Pat will be deeply missed, but lives on in the cherished memories he leaves behind.
Visitation will be held on Friday, January 14, from 1 p.m. until the 3 p.m. memorial service at Fox River Christian Church, S46-W24130 Lawnsdale Road, Waukesha, WI 53189. In lieu of flowers, the family requests that donations can be made to the American Cancer Society, AngelsGrace Hospice, or Fox River Christian Church.
Randle-Dable-Brisk Funeral Home, Crematory and Preplanning Service is honored to serve the family. For further information, please call the funeral home at 262-547-4035, or visit our website at www.randledable.com for directions or the leave the family an online tribute message.